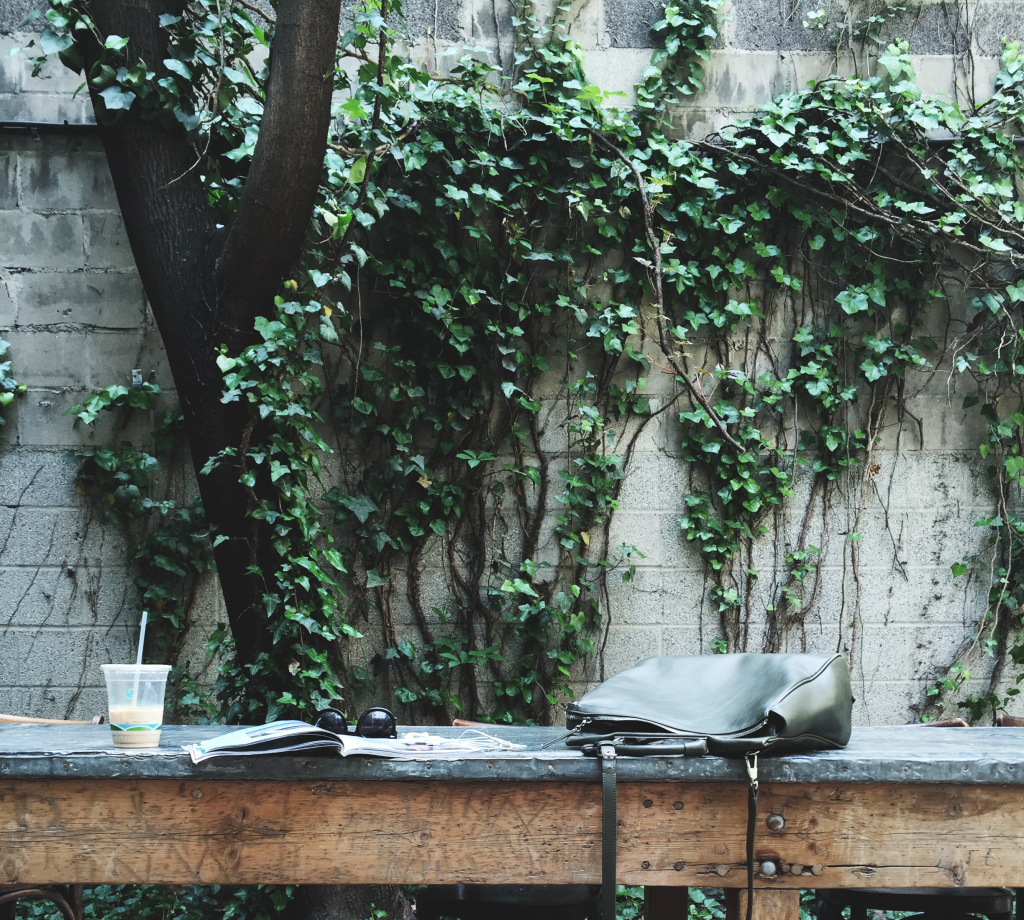 greecologies
379 broome st
new york, ny 10013
region: little italy
hours: mon – fri 8 – 8
sat & sun 9 – 8
wifi: yes (no wifi on weekends)
outlets: yes
nearby points of interest:
little italy: pizza, bakeries and sidewalk restaurants
walk west on broome to take in some of soho's best shopping
lower east side: orchard, ludlow and essex street for nightlife and eats
more neighborhood coffee: 
two hands, happy bones and nolita mart & espresso mart
the escape
in manhattan, a piece of spacious real estate is as elusive (and competitively hunted) as a pair of yeezy's. due to these rife conditions, more often than not, you'll find many of the city's most popular coffee shops are nothing more than a barista and a standing room only coffee bar. we've grown accustomed to this lifestyle and know how to make it work, but every now and then a spot so palatial pops up it renders us speechless. greecologies is one of these manhattan gems that'll leave you wide-eyed and gasping, "there's more!?!?, " as you make your way through the space.
the space's outside facade is deceiving. at first glance greecologies looks like a cute little cafe serving up some greek yogurt, but once you step inside you can't help but be taken aback by the sheer enormity of the space. after you come to, you'll immediately fall in love with the velvety set of lounge seating anchoring the front of the shop and decide you'd like to take a seat – that is until you realize what awaits you at the back of the shop. make your way down the carefully curated hallway to find one of manhattan's most coveted sights: a lush outdoor space.
the outdoor space – i could gush about this it forever. i am a serial repeat customer and love it so much i feel the need to tell strangers about it on the streets. its abundant jungle-like greenery, set against the weathered brick of the surrounding downtown buildings, makes for the most striking cityscape. take a seat at the industrial communal wood table, or pair off with your friends in one of its gorgeously designed nooks. everything in this space is so effortlessly intentional it'll make your heart ache.
now onto the food and drink. what do you need to know? everything here is delicious.
yes, i'm partial to the space's beautiful design and could move right in, but what they serve up is on-point. what makes this place unique is the quality of their greek yogurt; it's exceptional, provides amazing nutritional value and is created without the use of industrialized farming practices. i call this a win-win situation.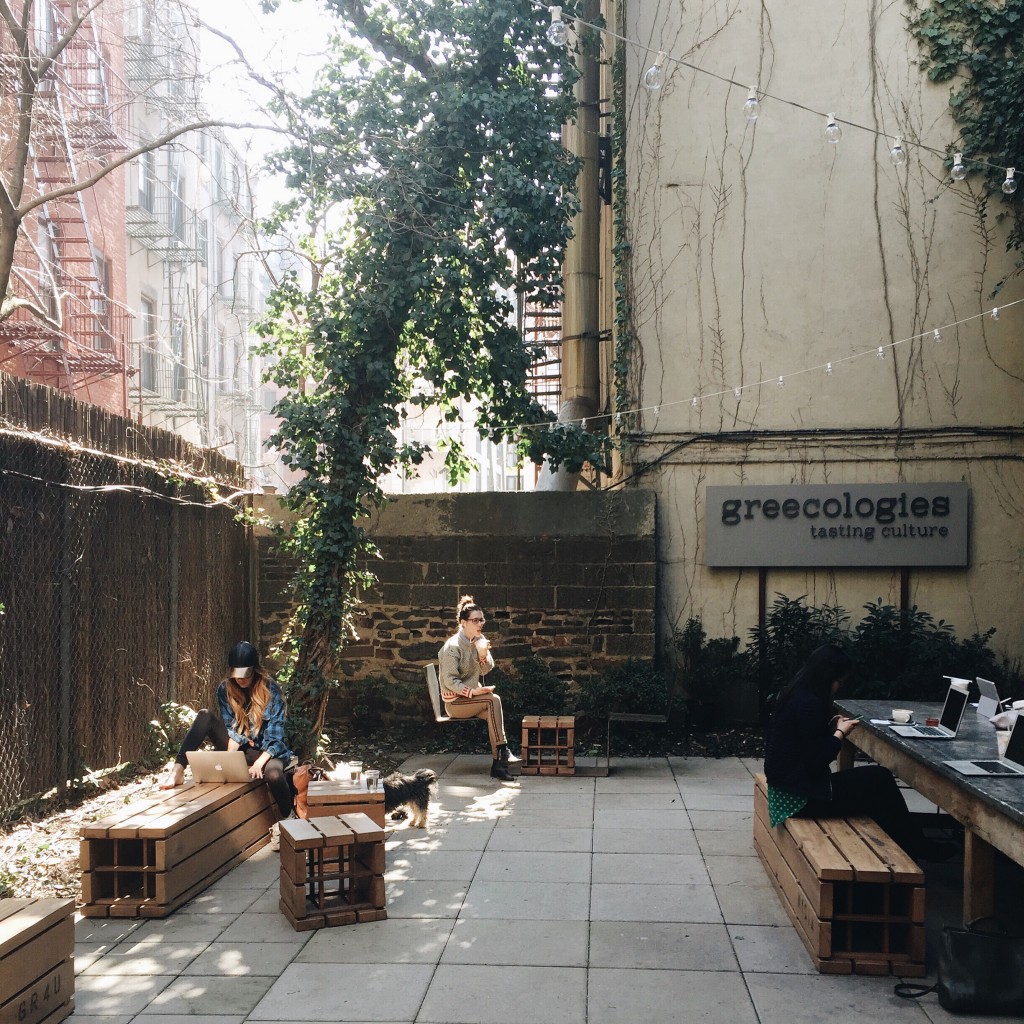 their story
"greecologies is founded on past generations of commitment, quality and tradition. our passion stems from small farm practices that are favorable to the environment, your palate and health."
greecologies delivers on its brand's mission. you can feel their commitment to creating quality through their design, food, and drink. everything about the space feels intentional, and rather than capitalize on the volume of customers they serve per square foot, they've designed a space that encourages their customers to stay and enjoy the complete experience.
good to know
if you're in the neighborhood on a warm day you must stop by, get some vitamin d and hang out in its backyard space. i promise, this space is unlike any other in the city.
wifi and plenty of outlets (inside) make this a go-to work spot. but note, no wifi on weekends.
meet up with a group of girl/boy friends and chill amongst their strategically grouped sets of lounge seating.
this place was made for instagram. but seriously, you'll take so many photos. #noshame