escapeyourdesk is a collection of spaces and places that inspire us to lead an experiential life.
may you find the perfect escape.
the story
@escapeyourdesk was born out of necessity and evolved into my source of inspiration.
i started escapeyourdesk when i was working from home in my pjs and found myself yearning for a daily dose of motivation. at first, i started working from my local starbucks and while this helped me focus, it was my first visit to intelligentsia in venice that kick-started the escapeyourdesk project.
when i stepped into intelligentsia for the first time i was awe struck by its beautiful open design, sky lit ambiance and impeccable décor. it felt like so much more than a coffee shop – it was an experience. after intelligentsia, i stopped searching for places to simply work from, and started seeking places that encouraged me to leave the confines of my mundane "desk" and inspired me to live an experiential life. my hope is that people will see these spaces and find their perfect escape.
today's state of escapeyourdesk
after exploring over 250 coffee shops, i still look forward to feeling my heart skip a beat upon entering a new escape. this feeling is something i'd like to share with you all, and i hope glimpses into these spaces ignite a yearning for an experiential way of life.
i believe daily escapes keep us motivated and present. whether you're tied to a traditional "desk", or consumed by your daily schedule, a simple reset to a place you love creates the unforgettable moments we need to keep us happy.
i no longer solely focus on finding the perfect coffee shop to work from, instead i have broadened my focus to looking for spaces and places that cultivate experiences that feel effortlessly intentional. to feel present, as if we're frozen in time, this is how i know it is a place worth sharing. it may be an exceptionally curated coffee shop, or a beautiful boxing studio that gives you the arena to perform as the true athlete you are. it is anywhere that leaves you breathless upon entering and has you yearning for more as you step through its doors.
when i take photos of a space i want to capture that moment in time; almost as if you're standing outside and peering a window. i want you to feel what i am feeling.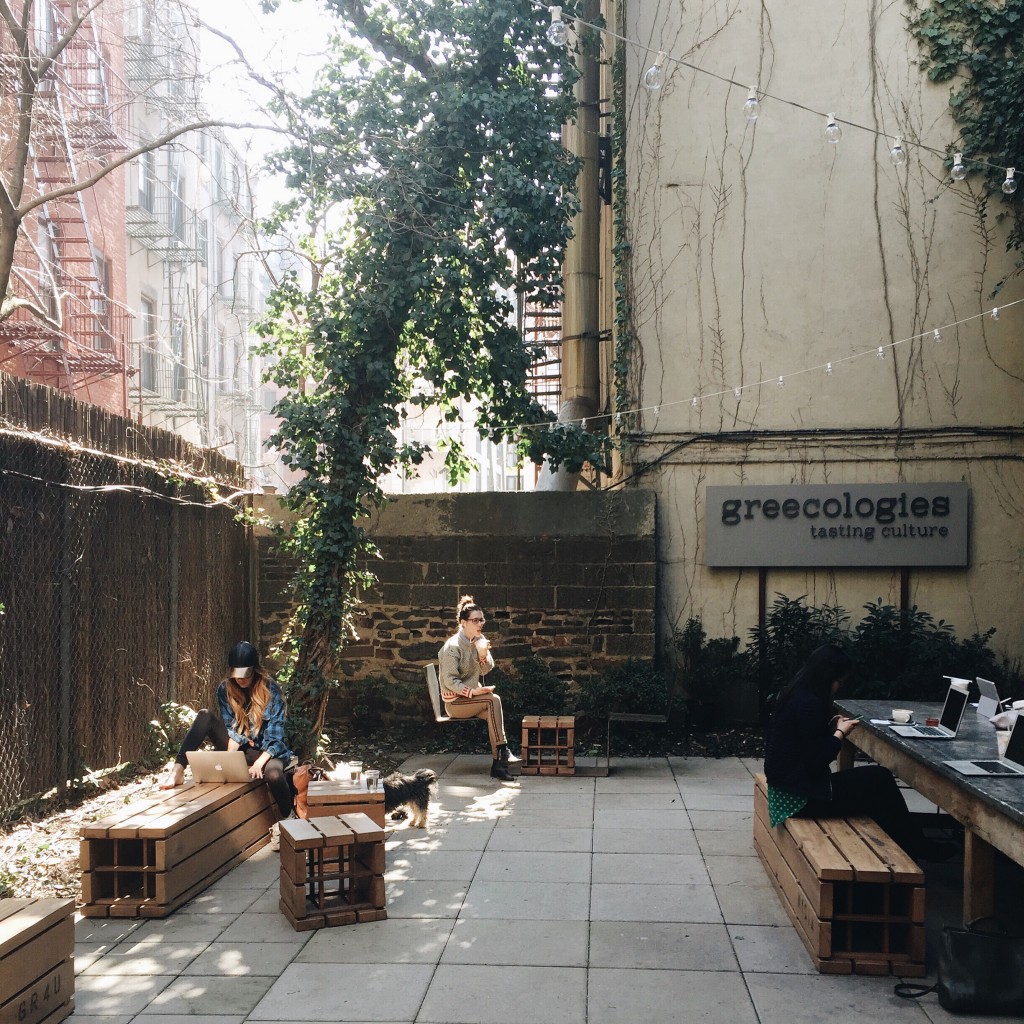 what it means to escapeyourdesk
zone out, take that deep breathe and live in the beauty of the moment. we don't need to jump on a plane, lay on the beach or head to a spa to stop and smell the roses. a coffee shop, fitness studio or beautifully curated boutique can help us escape the mundane.
in the 00s we saw strip malls and chains grow exponentially, but spaces that have been laboriously cultivated by their owners vision to create enchanting experiences will leave their mark this decade.
have any questions? or just want to say hello
drop us a line at hello@escapeyourdesk.co
want to see more?
check out some other places we've contributed to
workhardanywhere | WHA creatives