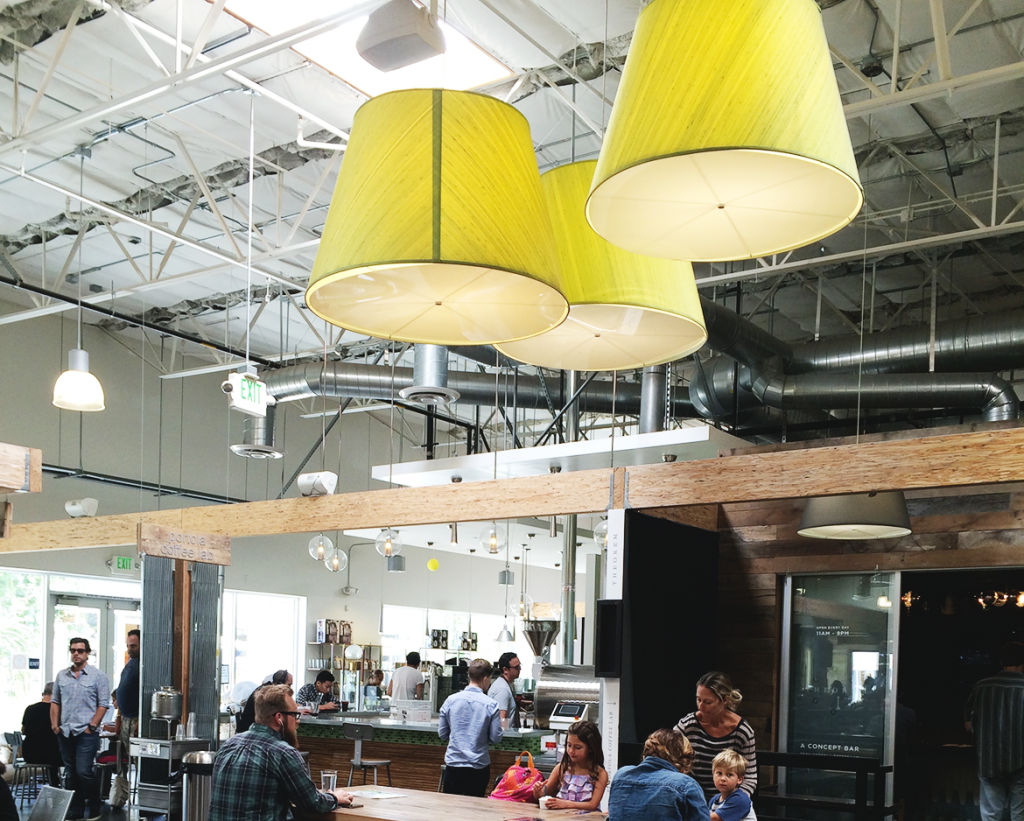 portola coffee lab
3313 hyland ave, suite b2
costa mesa, ca 92626
hours:
mon – fri 6 – 9
sat – sun 7 – 9
wifi: yes
outlets: yes
nearby points of interest:
oc mart mix farmer's market (saturday)
south coast plaza
the lab | indoor/outdoor anti-mall
the camp | a green communal shop & eat space
additional locations:
tustin, santa ana, old towne orange, huntington beach, mission viejo
the escape
while living in orange county, portola coffee lab's flagship location at the oc mart mix was my go-to spot. it was one of the first specialty coffee shops i ever visited, and to this day i believe it is one of the best places to grab a cup in in orange county. while the flagship is incredibly stylish and oh-so photogenic, it's the love and care the owners put into developing the complete coffee experience that keeps me coming back time after time. there's an undeniable sense of positive energy you'll feel anytime you visit their mart mix location, and it's always provided the reboot i needed during my mid-week slumps.
if portola hadn't come into my life in 2011 i don't think i could have sustained working from home for very long. the space's beautiful design and delicious coffee kept me inspired, and the space served as the perfect home-office escape for more than 3 years.
with friendly baristas and plenty of other digital nomads setting up shop in the mart mix, i felt understood and at home. orange county isn't exactly the mecca of freelance activity, so finding a place with all the right vibes really impacted the quality of my productivity.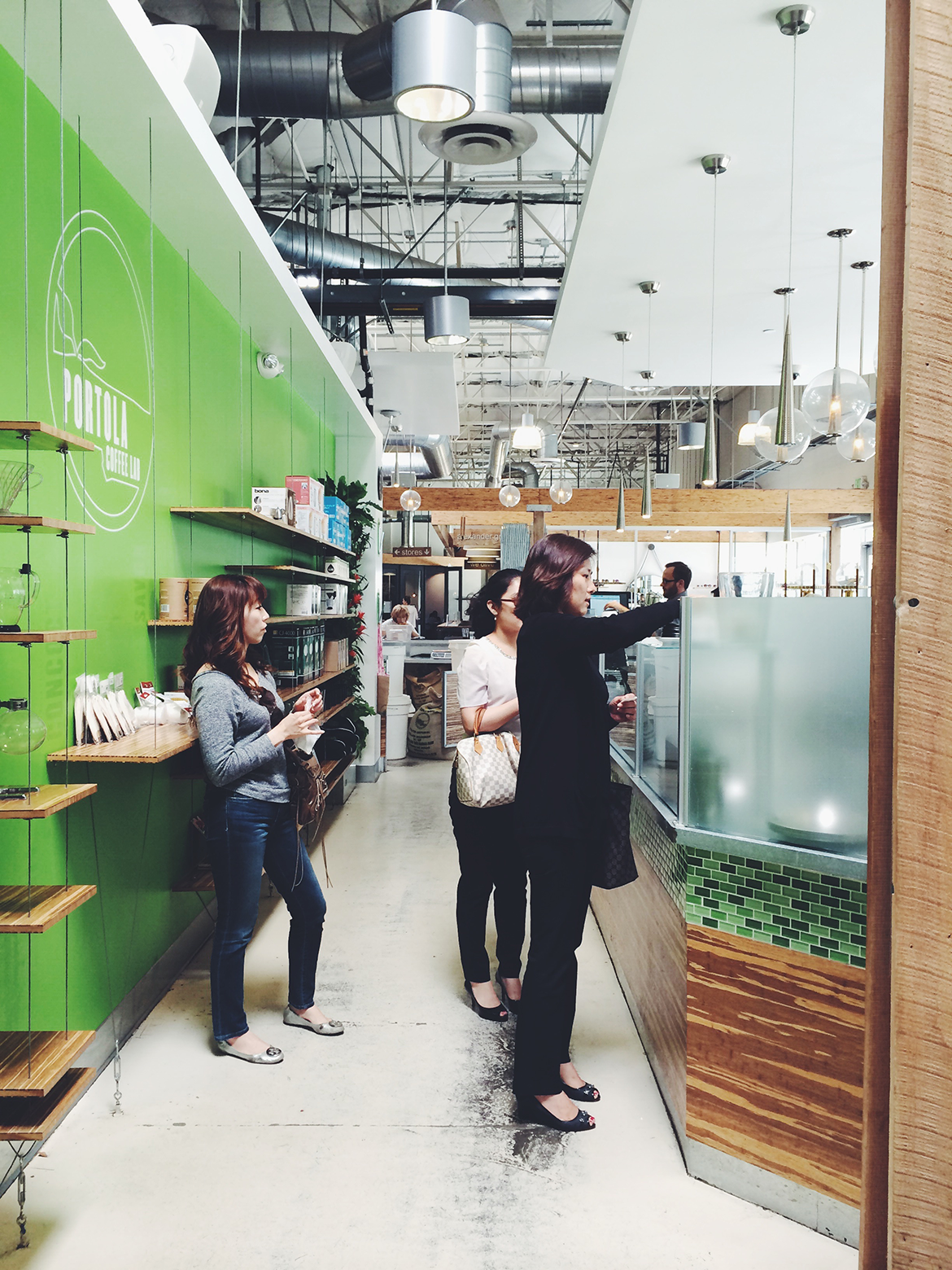 the space & story
the brand's lab theme is tastefully carried out throughout the entire experience (nothing cheesy to see here). visually, you'll pick up its cues amongst the glass filled beakers and tubes that make up their mad scientist coffee lab, and you'll taste those scientific methods at work in their impeccably sourced and roasted coffee. their "pursuit of perfection," is no joke. you feel the passion of portola's owners, jeff and christa duggan, every time you step in & sip in their shop.
since this space is nestled inside the oc mart mix you'll literally find an optimal mix of single and communal seating areas. there are table & counter top seats right next to the shop's coffee lab (think outlets & productivity galore), couches (friend talk) and other communal tables throughout the space. with a myriad of local boutiques and speciality food spots, this place is perfect for working, eating and meeting.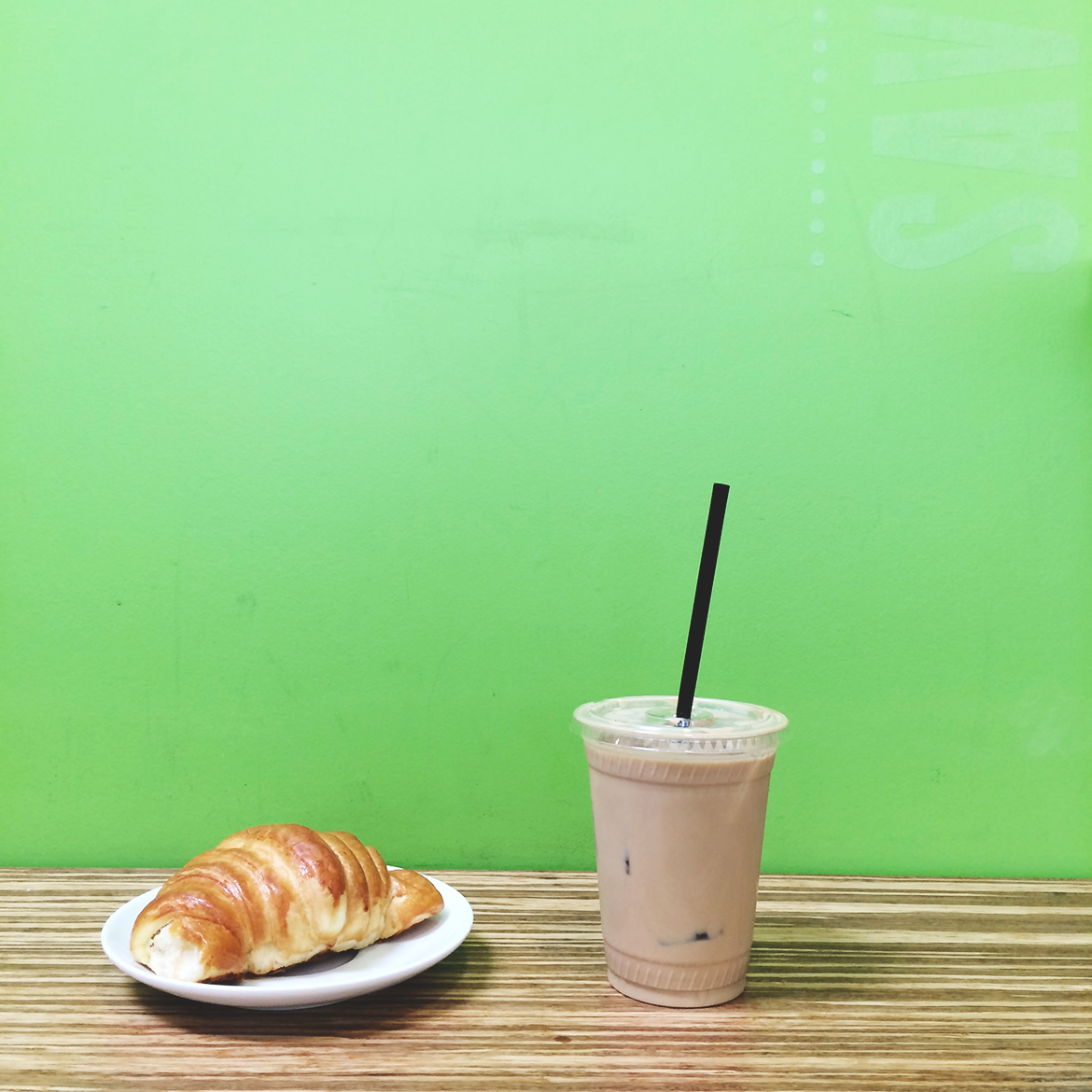 good to know
the soco farmer's market takes place in the oc mart mix parking lot every saturday from 9 – 2 pm.
ikea is down the street. may i suggest a day of perusing and coffee?
birdie has some of the most amazing healthy treats. think acai bowls and pressed juices.
portola's sister shop theorum, located right next to the main lab, provides a one-of-a-kind coffee experience. "theorem is a walk-up bar where select baristas are given the creative freedom to develop personalized coffee menus that showcase amazingly creative coffee drinks."
shuck oyster shop. stop here if you love oysters. that's all you need to know.
want a sweet treat? look no further than susie cakes
trying to be a little healthy. go to greenleaf, a gourmet chopshop